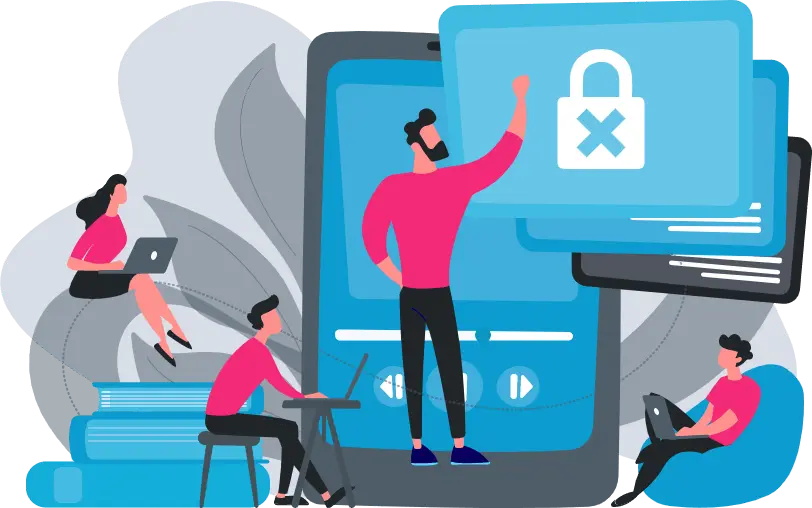 Never miss a chance to save with the free rxless app!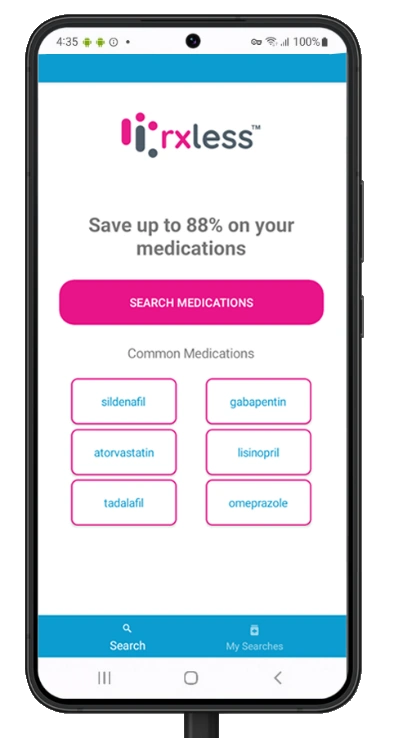 Search for your medication.
Click 'SEARCH MEDICATIONS' and type your medication name in the search bar.
Select your medication, then confirm the strength, form, and quantity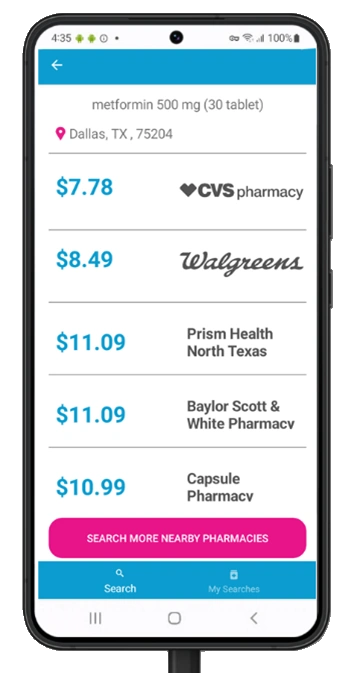 Select the best price for your prescription.
Compare prices at the pharmacies in your area and select the one you'd like to use. Get the most up-to-date price by checking the app whenever you refill your medications.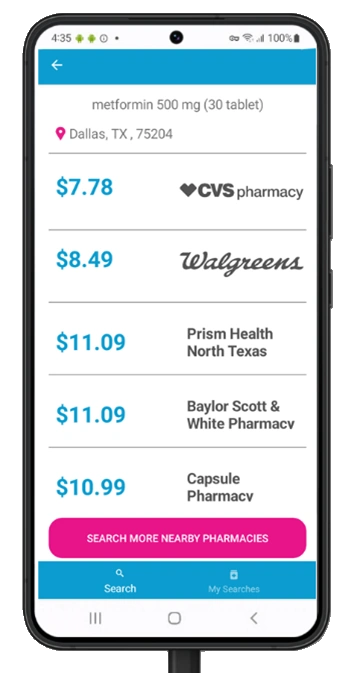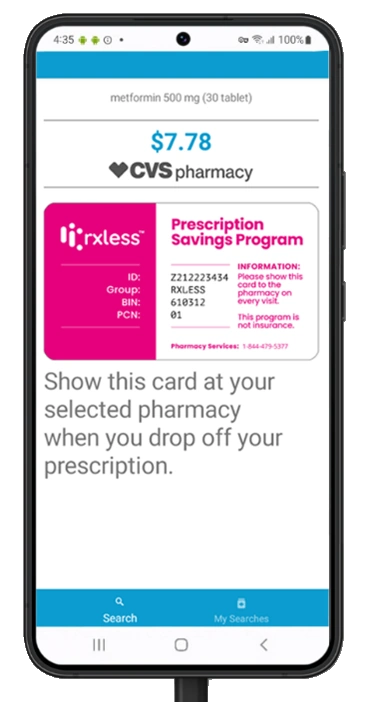 Save your card in the app.
When you pick up your medications, show your saved digital rxless card to the pharmacist and get the best price instantly. You can even save on many pet medications!
Hear from real people who have saved on their medications