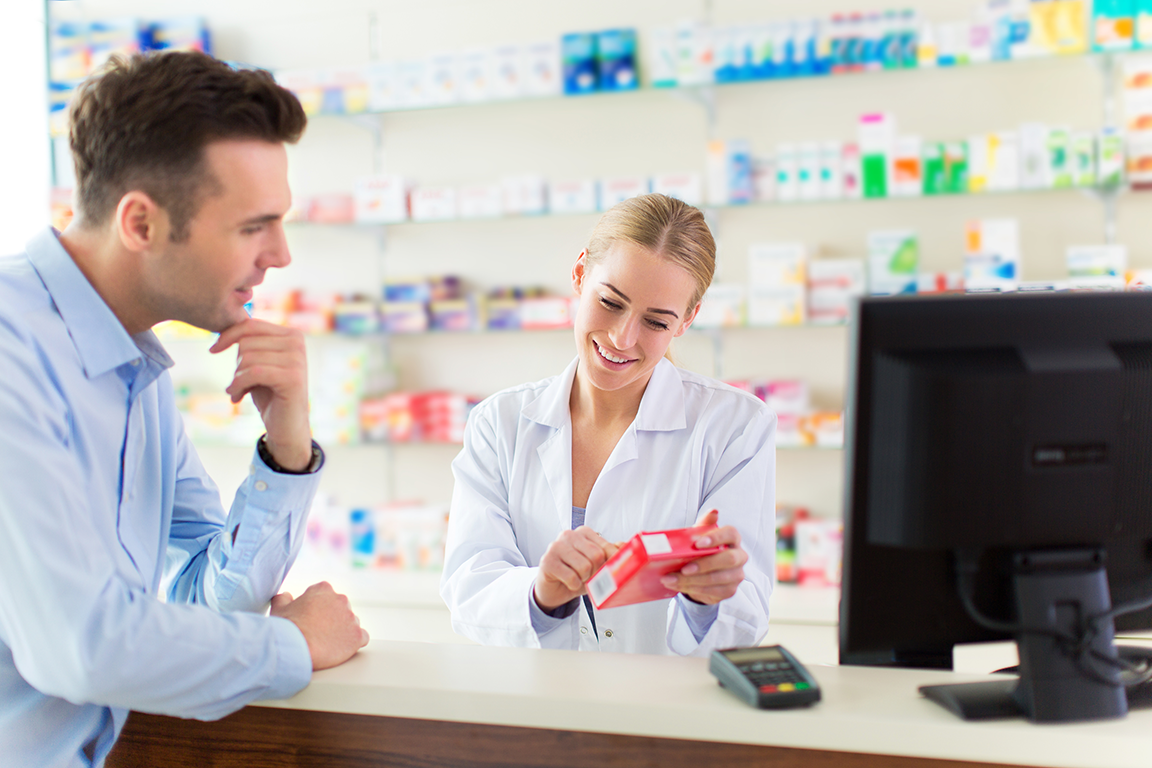 Frequently Asked Questions
+
Common Questions
How does rxless find me the best price?
rxless searches millions of medication prices and offers on trusted prescription savings programs. Program administrators negotiate top discounts with pharmacies and manufacturers on behalf of their users.
We only include offers that are easy to use and have accurate prices. Note: Pricing can fluctuate daily and varies by program and pharmacy chain. On average, individuals save $150 per year with the offers listed on rxless.
How do I use rxless?
Using rxless to save on your prescription medications is as easy as search, show and save:
Search

for your medication: Type your medication name in the search bar, select your medication, then confirm the strength, form and quantity.




Show

the offer at the pharmacy: Review the discount prices, find the best one, save it and present it to the pharmacy with your script.




Save

instantly and repeat: The pharmacy will enter the plan codes with your script and give you the price. Then you simply pay the discounted price.
How do I redeem an offer at the pharmacy?
Show the plan codes BIN, PCN, Group and Member IDs to the pharmacy every time you are ready to fill or refill your prescription. The pharmacy must enter the plan codes into the pharmacy system in order to retrieve the contracted price.
How do I save an offer until I am ready?
rxless provides many easy ways to save the offer for use at the pharmacy counter. You must show the plan codes to the pharmacy with your script.
Write down the plan codes (BIN, PCN, Group, and ID)
Show the plan codes on your mobile device
Text the plan codes to your mobile phone
Email the plan codes to your inbox
Print the plan codes on a printer or PDF
Save the plan codes to your photo gallery
Take a screenshot of the plan codes
Take a picture of the plan codes
Bookmark or save the link of the offer page
Request an offer be sent to you by U.S. mail
Do I need a prescription to redeem these offers?
Yes, a valid prescription from a US based doctor is required to use an offer at the pharmacy counter.
How do I use these offers for refills?
Just ask the pharmacist to store the plan codes in your profile so they can automatically apply this offer to your next fill. Prices fluctuate, so always check rxless for the most current pricing.
How much will I have to pay and when?
You will pay the listed price or less at the pharmacy counter when you pick up your medication. You will not pay other costs, fees, subscriptions, or premiums. You will not pay us in advance. We will not ask for and you will not provide us payment instructions.
Can I use this for more than one medication?
Yes! You may use this for as many medications as you are prescribed and for refills. Pricing will vary for each medication and over time. We recommend that you search for each medication when you need it so you are aware of the current prices.
Do I need to sign up?
No, rxless is completely free to use with no registration or membership required. Anyone can use the offers listed.
Who qualifies for this offer?
Literally, everyone qualifies with no restrictions or enrollment. We do not need to know who you are. You, your family members, friends, and even pets can use the offer. You are not disqualified if you have insurance, Medicare, Medicaid, or prescription assistance.
Do these offers expire?
No, the offers listed on rxless never expire. You can use and reuse the offer as often as you like. However, the prescription price is subject to change so always search your medication at rxless prior to filling it at a pharmacy.
Is my personal information safe?
Your privacy is safe and very important to us. You do not have to provide any personal information to use an offer on rxless. If you do provide information, we will never sell that information. rxless does not require registration or subscription.
So what is the catch? How do you make money?
We are 100% performance based. There is a small fee included in the price that is split with us only when the offer is used. Be aware that other pharmacy offers inflate the fees, charge monthly subscription fees or ask you to pay up front so you will not have not opportunity to compare prices.
We do not make money by selling your data or by spamming you with advertising like others. Always read the terms and conditions.
---
+
Insurance and Other Programs
What if I use insurance to buy my medications?
You may choose to use this or your insurance. When our price is lower, ask your pharmacy to use this offer instead of your insurance. If you do not know your insurance cost, provide this and your insurance card to the pharmacy and ask for a price comparison.
The offers listed on rxless can also provide cost benefits when certain prescriptions are excluded from your insurance, if you have a high deductible and your insurance price is higher during your deductible period. If you have Medicare and are in the doughnut hole, you may pay higher prices. Always compare and be aware of savings opportunities.
Can I pay for medications using an offer from rxless with my Health Savings Account (HSA) or Flexible Spending Account (FSA)?
Yes, your prescription medications can be purchased with an offer from rxless and paid with funds through your Health Savings Account (HSA). You may be able to use your Flexible Spending Account (FSA) to purchase your medications depending on the terms of your FSA.
Can I use rxless if I have insurance or Medicare?
Yes, absolutely. The offers listed on rxless simply provide discounts on the prescription retail price. You are not disqualified if you have commercial insurance, Medicare, or any other type of insurance. You cannot however use the offers listed to offset a copay.
Does the discounted price I pay count toward my deductible?
No, the amount you pay will not automatically count towards your deductible. You will need to speak with your insurance carrier to find out if they accept after-purchase receipts for reimbursement.
Can manufacturer coupons be used with these offers?
No, manufacturer coupons cannot be used in conjunction with these offers. Many times however the offers listed on rxless will be less expensive than manufacturer coupons or copay cards, so make sure you compare all options before making a purchase.
---
+
Pharmacy Information
Which pharmacies accept these offers?
These offers are accepted at over 70,000 pharmacies across the US, Puerto Rico, Guam and the US Virgin Islands. These include all major chains such as CVS, Kroger, PillPack, RiteAid, Walgreens, Walmart and most grocery store and community pharmacies.
Search rxless to find the best-priced pharmacy in your area. If for any reason the pharmacy does not accept the offer, please call us at 1-844-479-5377 and we will be glad to help.
What if the pharmacy will not accept the offer?
You are entitled to this offer. If your pharmacy does not provide the expected price please call us immediately at 1-844-479-5377. We will do our utmost to help you receive the lowest price. The pharmacy is a business and may not have your best interest in mind. Pharmacies will not always provide you with the lowest price if you do not ask.
Many pharmacies are busy and are not willing to take extra steps on your behalf. We are aware of pharmacies switching offers behind the counter without informing the patient. Look out for these pitfalls and always insist the pharmacy use the offer that you present at the counter.
How do I use this at a different pharmacy?
Ask your pharmacy or doctor to transfer your prescription to the new pharmacy. You can present this to the pharmacy after the transfer is complete. We recommend you search for your medication here again as the price is likely different at the new pharmacy.
Can I use an offer with mail order pharmacies?
Yes, many mail order pharmacies can run these offers and in most cases, you need to contact the pharmacy and provide plan codes to receive the discounted price.
Although rxless is not insurance, often mail order pharmacies refer to the plan codes as the insurance plan details, make sure you provide the following plan codes found on your offer to get the discount:
---
+
Other Questions
How do I download the rxless app?
Can I fill a pet prescription at a retail pharmacy?
Yes, as long as the prescription medication has a human equivalent available. Ask your veterinarian or animal licensed care provider for a prescription. The offers listed will not work for pet specific medications.
Request the script from your veterinarian or animal licensed care provider. Find the best offer on rxless and obtain the associated plan codes. Present the offer to the participating pharmacy along with your pet's prescription, and pay the discounted price.
If the pharmacist experiences any issues processing this claim or if for any reason the pharmacy does not accept the offer, please call us at 1-844-479-5377 and we will be glad to help.
Is the quality of generic prescription drugs as good as brand name drugs?
Generic medications cost less than brand name drugs and are the same as a brand-name medicine in dosage, active ingredients, safety, effectiveness, strength, and stability, as well as in the way it is taken and should be used.
The FDA Generic Drugs Program conducts a rigorous review to make sure generic medicines meet these requirements. In addition, the FDA conducts 3,500 inspections of manufacturing plants a year to ensure compliance with the agency's regulations on good manufacturing practices.
Why would a price not be accurate?
When you search, we return the prices currently available in the marketplace and some prices may change frequently. Additionally, our algorithm makes automatic selections based on frequency data. Pay close attention to the medication name, form, strength, and quantity selected to ensure it matches your prescription.
Extended and timed-release forms will often have much higher prices. Prices change over time and may vary based on available pharmacy inventory. Pharmacies periodically update their prices.
If you are experiencing a pricing issue, please click here and complete our online form so we can review and provide feedback or assistance as necessary. Please note, you will be assigned a case number to use as a reference for follow-up.