Installing the rxless Web App on you iOS device is quick and painless.
Open your Safari* browser and visit any page on rxless.com A pink bordered popup will appear at the bottom of your screen asking if you want to 'Download the rxless app'? Click the Actions icon in the grey navigation bar at the bottom of your screen to get started.
In the Actions Menu, tap 'Add to Home Screen' option. You may need to scroll down the page to find this option.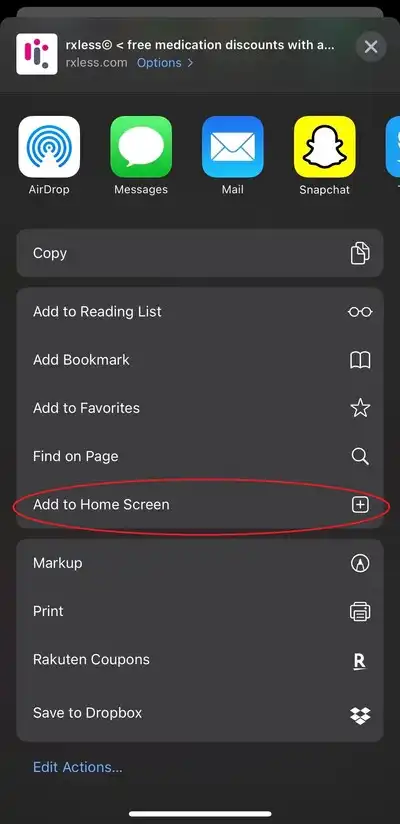 You will receive another prompt to confirm you want to add the app to your Home Screen, tap 'Add'.
That's it. The rxless app is visible on your home screen and ready to use.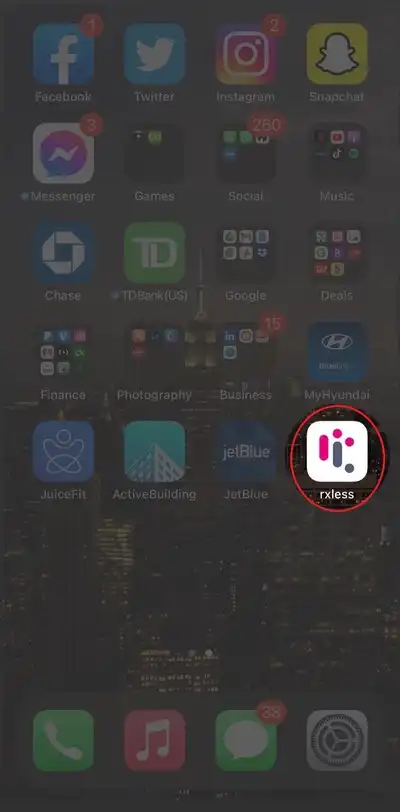 *Please note the rxless Web App is only currently available for download via the Safari browser.